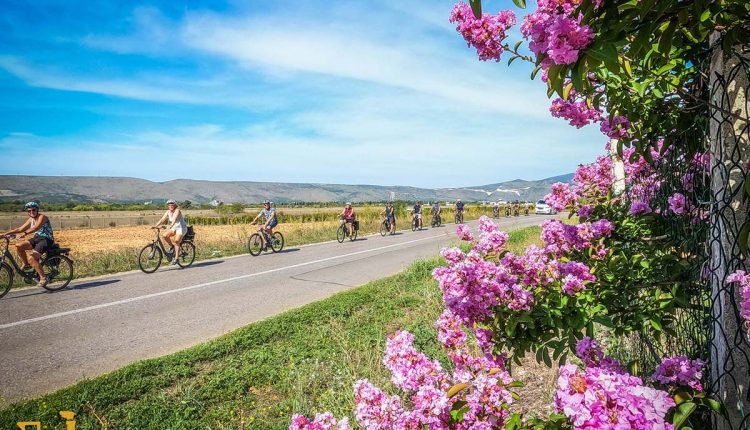 Renting a bike is undoubtedly one of the finest methods to explore the captivating beauty of Herzegovina, including its breathtaking landscapes, bike routes, and mountains in Bosnia and Herzegovina. In fact, it is also one of the best ways to ride and discover the Ćiro Trail. At our service, we take pride in providing a quick and hassle-free bike rental experience, with the added convenience of bike delivery to any location you may require.
Choose whether you want to ride through city streets, bike trails, or the mountains of Herzegovina. Paved, grassy, rocky, muddy, dusty, or any other type of terrain you desire, we have it all. Our selection includes high-quality mountain bikes for adventurers, as well as city bikes for a more relaxed ride. All you need to do is contact us, and we will take care of everything else.
Rent a bike and explore Herzegovina in your own way, enjoying the freedom that cycling provides. Contact us today and let us take care of organizing your cycling adventure while you revel in the beauty of this magnificent region.
We cooperate with the company Capriolo Sport Center Mostar (location), where you can come and view, reserve and pick up bikes. It is important to say that all our bikes are serviced and inspected before renting, so that you don't have any problems while riding.
ASSORTMENT
In our assortment we have 10 mountain (MTB) bikes, one city bike and 9 CUBE MTB electric bikes.

RENTAL PRICES
CUBE E-MTB bikes: 25,00 € for 24 hours
CUBE MTB 29′ bikes: 15,00 € for 24 hours
Cross MTB 27.5′ or city bike: 10,00 € for 24 hours
Rent a Bike Mostar
📞 tel. +387 63 400 260
📧 mail. service@herzegovinabike.ba
🌐 web: www.herzegovinabike.ba
Facebook Rent a Bike Mostar (link)
The facility has a license Bike Friendly Standard (link)