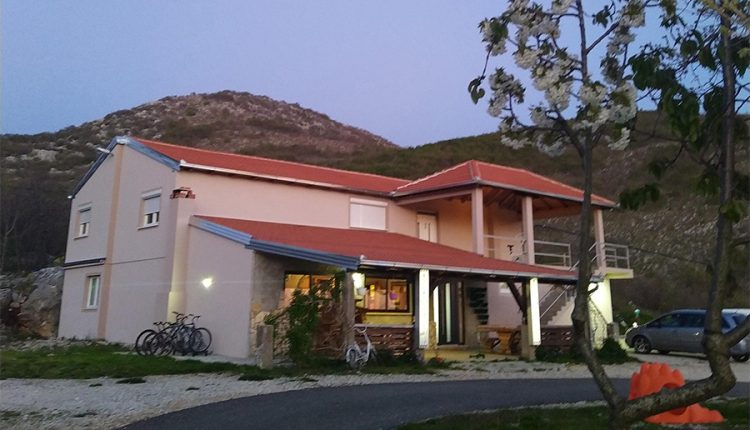 Restaurant-tavern Ognjište Trebinja is located in an idyllic plain north of Slano, 8 km from the Adriatic highway.
It is the only facility within a radius of 2 km, so it primarily offers peace and quiet.
It is open to the Velež mountain and the Pelješac peninsula and the Elafites, which creates the uniqueness of the aroma of clean air and a unique view of the mountain, the sea and the islands at the same time.
In accordance with the natural beauty and cultural heritage of the tavern, Ognjište offers you plenty of local gastronomic specialties prepared according to long-forgotten recipes.
We offer a kind of backward look as part of a tour of the historical remains of different cultures from the Neolithic through the Illyrians, the Romans, the Turks, and up to the present day.
We offer a trip to the center of the country with a tour of Vjetrenica, the speleological jewel of Europe. For peace of mind and body, we offer a short recreational walk and rest and refreshment at old viewpoints from where beautiful panoramas open up.
The facility has a license Bike Friendly Standard (link)