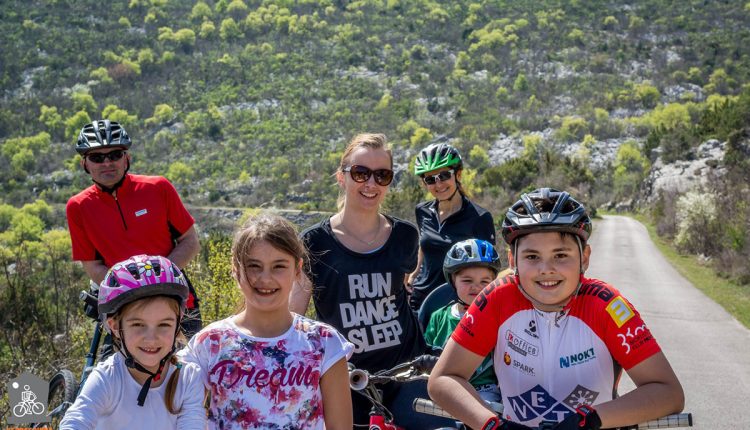 INFORMATION ABOUT THE TRAIL
The historic narrow-gauge railway with a steam locomotive runs from Mostar along the Neretva River, through Čapljina, Popovo polje, Ravno, and near Ivanica, crossing the border with Croatia all the way to Dubrovnik. Construction of the railway began in 1898 and ended in 1901. During its existence, Ćiro connected places in Herzegovina and brought them life, and today the railway has been reconstructed into a bicycle path.
A one-day trip includes a 15-kilometer cycling tour along the old Ćira route, which meandered around the edges of Popovo polje. and offers beautiful landscapes. It is driven mainly through the plains and passes by five old railway stations, two of which have been converted into restaurants and wine shops. It is also planned to pass by the longest Ćira tunnel on the entire route, and for the end there is a shorter ride on a well-maintained macadam route that leads to the finish line in Zavala, where Vjetrenica is located, the largest and most famous cave in Bosnia and Herzegovina, in which humans are alive. fish. In Zavala there is also the famous monastery church of the Presentation of the Virgin Mary.
The starting point is in the town of Trnčina, near the old railway station, from where you head towards Ravna, 10 kilometers away, a tame, steeply placed Herzegovinian town built of stone with a medieval church of St. Mitra. On the way, where Ćiro once "hummed", you will pass by the old stations in Velja Međa and Dvrsnica, and a short break will be in Hotelu Stanica Ravno, a boutique hotel in a renovated old train station. The hotel has a restaurant and a wine shop where snacks and wine tasting are provided.
After refreshment, a drive to Zavala, 5 kilometers away, is planned. First we go on the asphalt and then we go down to the tunnel in Čvaljina, the longest tunnel on the Ćira route (340 m). The tunnel is famous for being dug by hand in just one year, and is now one of the largest bat habitats in this part of Europe.
The final part is left for the well-maintained Makada route, the Ćira route, which will take you to Zavala, to the restaurant of the same name.Guesthouse Zavala", which was also made in the old railway station.
A tour is an indispensable part of the trip Spilje Vjetrenica followed by delicious local cuisine in the restaurant "Guesthouse Zavala".
At the end of the journey, it is also possible to visit the nearby monastery church of the Presentation of the Virgin (with prior notice).