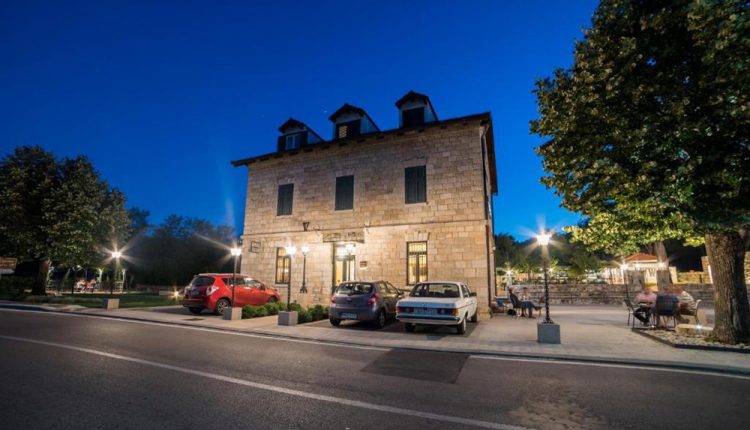 At the dawn of the twentieth century, Ravno station welcomed passengers on the Dubrovnik-Vienna line. A century later, you are invited to spend an unforgettable stay in Ravno at this former station! In the middle of the beautiful Herzegovinian landscape, within easy reach of the Vjetrenica cave, the karst phenomenon Popovo polje, the town of Slano and two UNESCO gems, Mostar and Dubrovnik, this boutique hotel with a restaurant and wine bar conquers everyone who wants to explore this wonderful region.
Hotel

Our friendly staff, small number of rooms and relaxed atmosphere are sure to make you feel at home in this space that celebrates its rich history as a railway station. Our five rooms and two suites are bathed in natural light and elegantly furnished with a contemporary touch.
If you are tempted to relax completely, just open the windows and enjoy the freshness and greenery of Herzegovina. As good as hiking!
Rooms:
Apartments:
1 apartment: 2+1 persons
1 apartment: 2+2 persons
Restaurant
Love comes from the stomach, especially when traditional local specialties arrive on the table. Taste prosciutto, cheese from Miijeh and skillfully prepared baked goods and vegetables on our spacious terrace in the shade of vines or indoors, where up to 20 guests can enjoy the intimate atmosphere of the restaurant's interior.
CAPACITY:
Outdoor terrace: up to 100 people
Indoor space (restaurant + wine bar): 65 people
Wine bar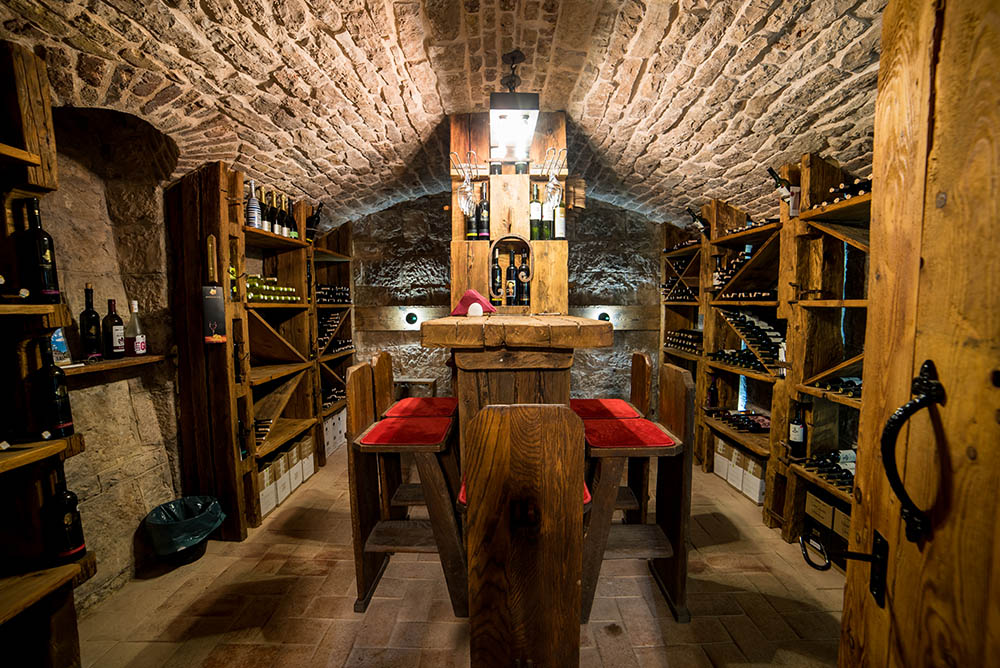 Part of the basement of Ravno Station, this former prison space still resonates with mystery. Its stone walls, decorated with original works by Austrian forgers, and an interior made of historic, traditional materials, welcome your toasts, wine discoveries and stories. In this underground world of selected regional wines, get to know Dalmatian Plavac, but also Herzegovina's Žilavka and Blatina, discovering this region on the spot. And maybe some secrets.
Wine Bar capacity: 45 people
 📞 +387 36 891 004
 📞 +387 63 156 873
 🌐 https://stanica-ravno.com/
The facility has a license Bike Friendly Standard (link)