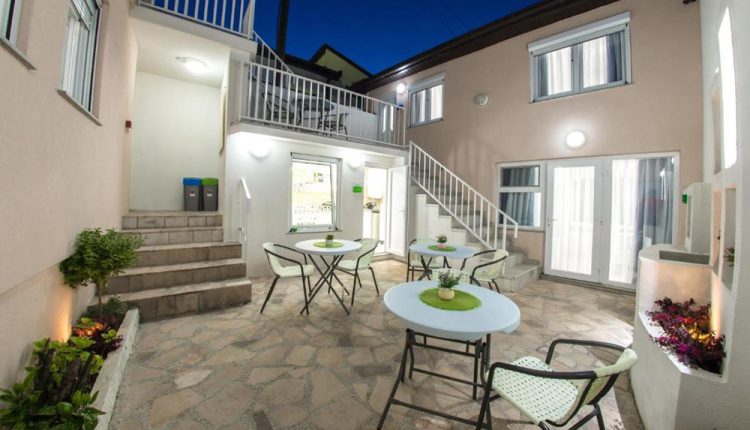 Five Rivers is a modern and functional accommodation facility with 5 units, and it belongs to the category of Eco facilities. In addition to quality construction and materials, each unit contains quality equipment necessary for a comfortable stay. Each accommodation unit has a bathroom with a shower cabin. What makes it special is the inner courtyard and terrace surrounded by apartments, which give guests a feeling of real intimacy in the heart of the city of Mostar.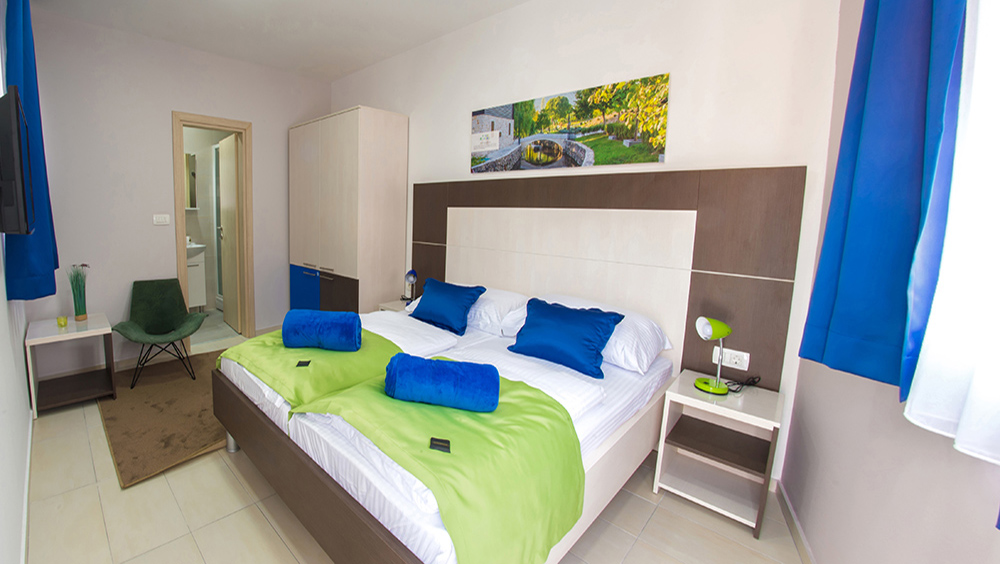 The facility complies with the highest environmental standards, and in addition to other technical equipment, a Nobel system for filtering drinking water has been installed in the facility's kitchen. The filter removes all impurities that can be found in tap water: scale, chlorine, heavy metals, turbidity, viruses and bacteria. Guests have at their disposal clean water with three desired water temperatures at all times, so they do not need to buy water while staying in Mostar. While they are in the accommodation, they use unlimited clean water, and when they are touring the city, they take bottled water with them from the facility.
The object fulfills BIKE FRIENDLY standard.
FIVE RIVERS business model preferred rent of the entire facility.
Capacity 13 +2 persons.
One night EUR 300, for cyclists EUR 270
Druga noć GRATIS,
Each subsequent 200 EUR
Cleaning EUR 60.
Individual rent 60 EUR per unit.
Cleaning 10 EUR.
It does not have its own parking lot and does not offer breakfast.
📞 +387 63 636 988
📞 +387 63 048 816
🌐 https://rivers-mostar.com/
The facility has a license Bike Friendly Standard (link)